Hi there i'm Bek, married mother of two and creator of dreamfctry - a world full of gorgeous handmade items made just for you including home decor, vintage finds and a range of other wonderful bits of crafty love.
Dreamfcrty is a relatively new store and you might find little in our etsy shop at this present moment but stay tuned because i have been a busy little mama and there are many new items on their way including [but never limited to!] quilts, buntings, cushions, wall art and much more.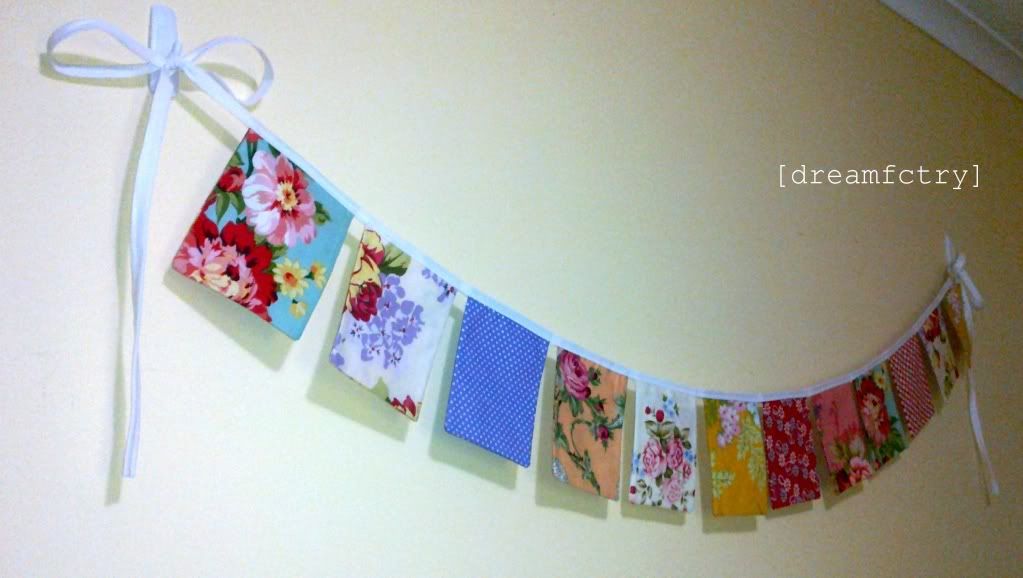 Included in items to soon hit the store are these gorgeous floral buntings [shown above] and guess what? You can WIN one right here.
All you need to do is:
1. Become a public follower of [
dreamfctry
] and leave a comment below
2. Blog about this giveaway [and include a link of course!] and leave an additional comment below [be sure to include your blog link :)]
3. Become a follower of the dreamfctry [
facebook page
] and leave a comment below
4. Share the [
dreamfctry blog
] to your facebook profile [using the cool little widget in the top left corner of the blog] and leave an additional comment below
5. Heart the dreamctry [
etsy store
] and leave an additional comment below
6. Tweet about this giveaway and leave an additional comment below